Emergency Water Removal Services
Water damage happens when we least expect it. It's essential to know where to turn for quick and efficient water removal. Intruding water can rot wood, create mold, and cause many other issues.  
When left untreated, it's possible for mold to expand, become dangerous to your health, and permanently stain the household. Bursting pipes are the most common way water damage occurs, and our expert technicians are qualified to handle any water removal situation.
Get in touch with one of our expert water removal crews now to prevent further water damage.
We'll Have a Water Removal Expert at Your Door in No Time
If you are experiencing an unexpected water leak, call one of our experts so we can address it as soon as possible.
Then, try to identify and stop the leak if possible and wait for one of our experts to arrive. If you can do it safely, shut off the electricity to the affected room to reduce the risk of injury or shock.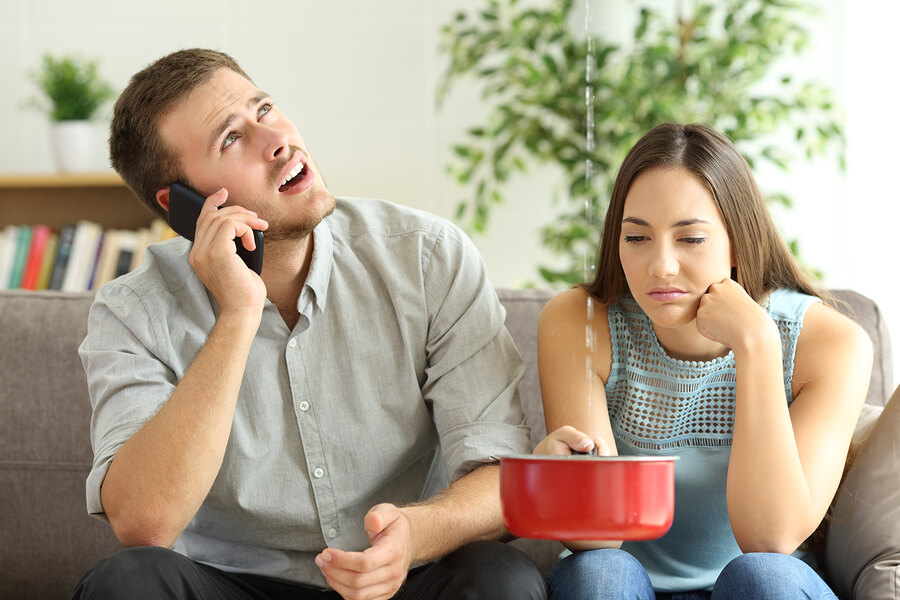 What to Expect From Our Water Extraction Team
Our advanced extraction units use the industry's most powerful equipment to make sure we give you a quick and thorough water removal. In all but the most severe cases, our team can remove all the water in less than a full day.
Our experts are trained to use moisture detectors to determine if there is any "hidden" water behind surfaces such as walls, ceilings, and floors. Drywall and wood retain a significant amount of water. Our experts can discover and fix these affected areas as well.
Secondary water damage is an essential part of the water removal process due to the deterioration it will cause in the future if left untreated. Our experts take careful consideration when dealing with the complete drying process of the area, preventing secondary damage completely.
Our water extraction teams complete removal and restoration projects with a simple, six-step process.
When an unexpected leak happens, be careful around the area and call one of our professionals as soon as possible.
When our team arrives on site, they will quickly determine what the best course of action to remove the water while preventing further damage. Our technicians will start with a surface removal of excess water, typically with a water claw.
At this point, our water damage specialists will choose and use the proper tool for the main water removal practice. Depending on the extent of the flood damage, they will determine which filter to use for the removal process.
When the excess water is removed from the carpet or pad surface, we begin to vacuum and dry the area as much as possible.
Once the area is as dry as possible, our technicians will place an anti-bacterial solution to prevent mold and other harmful bacteria from growing.
We use Industrial dehumidifying units and high-speed fans to dry the area completely. Our team will use advanced monitoring drying equipment to help track when the acceptable dryness has been reached.
Schedule an Appointment Now
Emergency or not, book an appointment with us today to get a free estimate. Our experts will be getting back to you as soon as possible, usually within the next business day.